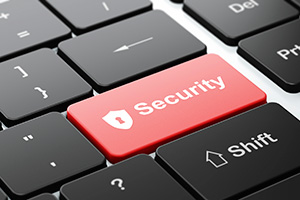 Services Include
Microsoft Office 365/Azure
Google Cloud/Amazon AWS
Windows/Linux Servers
Firewall IDS/IPS/Web Filter
Web Server Logs
---
View Other Solutions
AIS Managed SIEM provides peace of mind for SMB
Technology has transformed what's possible for today's small and medium-sized organizations, but it also increases exposure to potential security risks. The AIS Managed SIEM (Security Information Event Management) platform changes all that with enterprise-level, cost-effective protection for SMBs.
AIS Managed SIEM supports threat detection and security incident response through real-time collection and historical analysis of security events from a wide variety of event and contextual data sources. The platform acts as a single portal for centralized security and event log collection, monitoring, analysis, and alerting.
---
Why AIS Managed SIEM is Different
AIS combines access to an experienced team with an innovative approach to technology to eliminate the high cost and complexity when compared with existing Enterprise SIEM platforms.
Delivery: The SIEM can be delivered solely as a managed SIEM platform or as a turnkey managed service. AIS' IT consultants can implement, configure, and maintain the SIEM, while its SOC team can monitor and respond to security alerts.
Technology: The platform architecture utilizes both proprietary code and open-source packages, allowing for efficient development that results in faster-to-market functionality and more robust product features.
Integration: AIS Managed SIEM is agnostic in terms of device brand and infrastructure architecture. It can aggregate information from network-connected devices as well as on-premise, cloud (AWS, Azure, etc.), and third-party SaaS tools, or even hybrid infrastructure architectures.
---
The Benefits
With AIS Managed SIEM, organizations can:
Reduce costs and internal IT resource strain with an affordable turnkey managed service for reduced root cause analysis time for security, performance, reliability issues
Confidently manage evolving threats proactively across all devices and platforms
Increase ROI by maximizing the value of security investments and identifying opportunities for Cloud service cost savings
Reduce audit effort and expense for PCI, HIPAA, and other standards
---
---
Ready to get started? Contact AIS for a live demo of AIS Managed SIEM?


Let's Go!