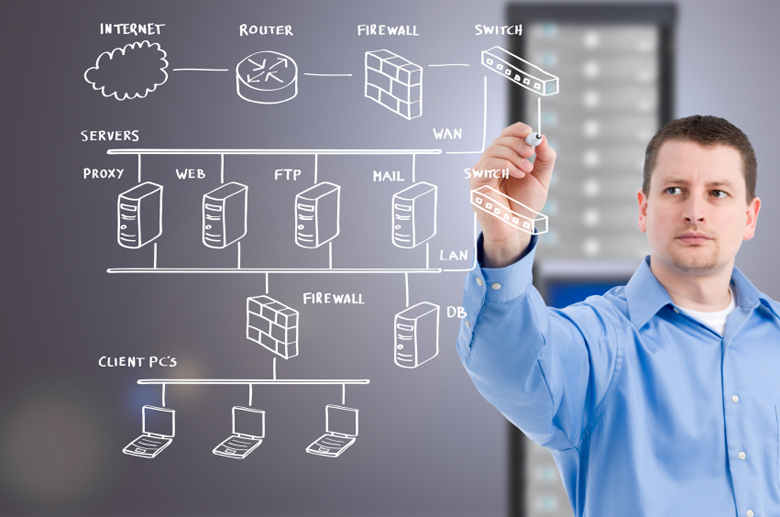 Services Include
SNMP Monitoring
Network Management
Application-Specific Monitoring
Flexible Alerting
Maintenance
Support
Monitoring / Alerts
2-Years' Historical Data
---
View Other Solutions
---
AIS Managed NMS makes network monitoring easy for SMB
Keeping your organization's technology up and running is no small feat. For IT Leaders at small- and medium-sized organizations, the challenge is even greater. Burdened with enterprise-sized responsibilities and SMB-sized budgets and resources, optimization through a tool like a network monitoring system (NMS) seems out of reach. AIS Managed NMS changes all that by helping SMBs get the most out of their current technology investments.
AIS Managed NMS allows SMBs to track and monitor performance, reliability, and configuration metrics impacting their organization's bottom line by limiting the impact of outages and increasing the efficiency and value of technology in place. And, as a turnkey solution, AIS Managed NMS achieves this without stretching internal resources beyond capacity.
How AIS Managed NMS Works
AIS Managed NMS was designed to provide Enterprise capabilities to SMBs. Combined with access to an experienced team, AIS delivers an unprecedented approach to network and application monitoring and historical metric tracking by eliminating the burden on internal resources for the entire NMS lifecycle.
Delivery: AIS Managed NMS is delivered as a turnkey service. Experienced AIS consultants implement, configure, and maintain the NMS, while its NOC (network operations center) coordinates monitoring alerts for trends and anomalies.
Technology: The platform architecture utilizes both proprietary code and open-source packages, allowing for efficient development that results in faster-to-market functionality and more robust product features while maintain robust security.
Implementation: AIS' unique implementation approach allows clients to be up and running on AIS Managed NMS in under a week, all without having to install a new server on their environment to collect data.
Integration: AIS Managed NMS is a true single pane of glass. It has the ability to aggregate data from network-connected devices and applications from all manufacturers and developers, as well as on-premise, cloud (AWS, Azure, etc.), and third-party SaaS tools, or even hybrid infrastructure architectures.
AIS Managed NMS customizable dashboards show real-time metrics, 24 hours a day, seven days a week. Dashboards are designed to alert on vital metrics with the frequency and type of communication medium based on the severity of the issue or action required.
Organizations can proactively monitor and create alerts for the performance, reliability, and configuration of everything from cameras and access control panels to storage, firewalls, and servers. Some examples of metrics to monitor and create alerts for include:
Internet Service Provider– Proactively notifies of spikes in primary and secondary internet, providing indisputable real time data to reduce ISP resolution time before an outage occurs.
Power– UPS voltage data can indicate if power in a particular area is causing voltage changes that could prematurely decrease battery life.
Printers– In an effort to avoid any lapse in printer usage, the system can trigger an alert to the office manager if the printer toner goes below a certain threshold.
Storage– Monitoring the temperature of hard drives can forewarn of potential issues, as a rise in temperature can be an early indicator of failure.
Wireless– Optimize the performance of wireless by monitoring spikes in devices on particular access points and adjusting accordingly.
---
The Benefits
With AIS Managed NMS, organizations can:
Eliminate internal IT resource strain with an affordable turnkey managed service
Reduce time spent on root cause analysis, the single largest time constraint on technicians
Confidently manage system efficiency across all devices and platforms
Increase ROI by maximizing the efficiency and value of enterprise technology investments
Increase employee productivity organization-wide by reducing the number and impact of network outages and issues
See how AIS Managed NMS compares with traditional NMS Products
---
Interested in learning more about AIS NMS? Let's Go!