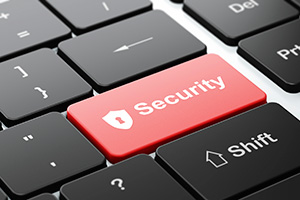 Services Include
Firewall
End-User/Site-to-Site VPN
Routing
IDS/IPS
Web Filtering
---
View Other Solutions
AIS Managed Firewall Provides Enterprise Capability for the SMB Budget
The AIS Managed Firewall solution includes a pair of redundant hardware firewall devices configured for high-availability and failover with VPN, IDS (Intrusion Detection System), IPS (Intrusion Prevention System), and Web Filtering included.
---
Features and Benefits
Overall

Standard configuration is two physical devices configured for high-availability and fail-over to protect against hardware or internet connection failure scenarios
SD-WAN solution
Remotely monitored with configuration backup
Web and Internet Content Filtering​
No pre-set software feature limits, maximum capacity limited only by hardware capability
Captive Portal to force authentication, or redirection to a click through page for network access
​​Traffic Monitoring and Application Filtering
PPOE Server
Multiple DHCP Interfaces

Firewall

Bandwidth Prioritization
Robust NAT, DHCP, DNS, capabilities, monitoring and reporting
Connection state synchronization for near-seamless internet failover

VPN

Dynamic DNS and SSL VPN Support

No Pre-set limit for End-User VPN connections

Layer 2 bridging capability
End-User VPN Access

​Active Directory and RADIUS Authentication

Site-to-Site VPN Tunnels

​​​​Redundant/Mesh VPN Tunnels with OSPF routing
Legacy IPSec Tunnel support

Site-to-Cloud VPN Tunnels

Microsoft Azure, Amazon AWS, Private Data Center support

Routing

Multi-VLAN
Multi-WAN Internet Connection Support

Active/Active or Active/Standby

Robust Software-Defined WAN Topology Support

Hub-and-spoke, Partial-Mesh, and Full-Mesh
LAN and WAN CARP Capability – Two devices can share a single External IP Addresses

IDS/IPS and Web Filter

Google Safe Browsing support

Hourly updates from the Google Safe Browsing database which includes information about websites that may be phishing sites or possible sources of malware.​

ClamAV Anti-Virus with Hourly ClamAV Database Update​
---
Hardware Specifications (Per Device)
Baseline specifications:
CPU: Intel Quad-Core 2GHz 64-bit Processor
RAM: 4GB
Storage: 64GB SSD
Ethernet: Quad 1Gb Ethernet Ports
*Upgraded hardware specifications available depending on use-case performance needs
---
Interested in learning more about the AIS Managed Firewall? Let's Go!