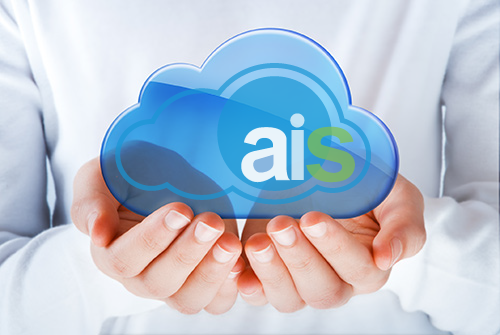 Services Include
Cloud Server Hosting
Backup & Disaster Recovery
Virtual Desktop Infrastructure
Business Continuity
---
View Other Solutions
---
Harness the Power of the Cloud
The cloud is one of a number of managed services offered by AIS to keep your business running smoothly. Cloud computing involves multiple computers and devices sharing the same resources and software across a network. More like a grid of cable boxes all hooked up to the same cable company, the cloud allows you to maintain your systems and deploy updates or repairs efficiently. Instead of having to worry about individual local computers, the work shifts to a single hub accessible remotely.
---
BUSINESS CONTINUITY SOLUTIONS
Uptime and data replication, should something go wrong, are all dependent on your IT provider's infrastructure and experience. At AIS, we can:
Remote Backup: AIS can back up multiple versions of your files to a secure data center, ensuring that if anything happens to your office, you can retrieve your data.
Disaster Recovery and Managed Services: With your network up on the cloud, AIS can keep you up and running from anywhere, anytime.
Hosted Server, Exchange, VoIP and SharePoint: Moving your email, voicemail and file folders to a cloud location makes them accessible across browsers and devices.
---
Security controls extend across every aspect of our business
Moving an application to the Cloud can bring the efficiency of a responsive and scalable infrastructure and the opportunity and accessibility of the mobile market. At AIS, we work with our clients to architect and deliver a clear, pragmatic and successful path to the Cloud.
---
Interested in learning more about our Cloud Solutions? Let's Go!