Bookkeeper / Accounting Clerk
Bookkeeper / Accounting Clerk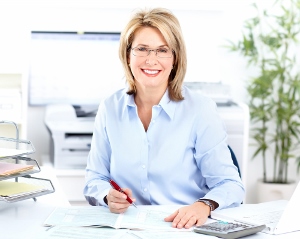 Work Life Balance

We believe work should fit in with your life, not take it over. Balance is key. This is why AIS offers flexibility to all of our employees.

Professional Growth

IT is constantly evolving and staying up to date is important. We encourage our employees to seek out continued education, and certificate advancement, and we will pay to help you achieve these goals.

Fun

Ask anyone who visits our office at AIS, and they will tell you we like to have a good time. From company outings at the Autobahn Country Club to daily nerf gun cubicle wars, we encourage comradery.
Bookkeeper / Accounting Clerk
All Information Services, Inc. (AIS) is a full-service technology solutions firm based in Chicagoland that provides both technology sales, service and consulting. Genuine, understanding and experienced, our technicians, engineers and consultants are real, neighborly people who will work with you one-on-one, locally, to maintain your systems.
Real People, True Partners.
AIS has assisted more than 1,000 clients across Chicagoland, including state and local government, business, non-profit organizations, school districts, residential customers, and more. We are committed to building long-term relationships with our customers and serving as a grounded partner you can trust. This is evidenced by the fact that we still provide service to our very first client, for more than 11 years running! We are less concerned about "making a sale" and more concerned about figuring out how we can strengthen your business, allowing you to stay focused on your daily tasks. From the day we install a new piece of equipment or fix one that isn't working, we will be a watchful steward of your technology applications.
---
Responsibilities
Deposits cash receipts on a daily basis and ensures receipts are applied to appropriate invoices.
Maintains vendor/client accounting relationships
Maintains accounts payable and accounts receivable
Processes payroll for the company semi-monthly
Balances the bank accounts with proper reconciliations
Maintains the chart of accounts on a daily basis.
Prepares cash flow report on a weekly basis
Maintains company and departmental budgets
End of month closing with proper journal entries
Maintain a financial forecasting structure
File monthly sales tax
Assist in yearly corporate taxes filings
Manages invoice database for all invoices received and processes invoices utilizing the implemented accounting software.
Codes transactions to proper general ledger accounts daily.
Obtains payment approval from applicable management personnel and issues payment.
Performs ad-hoc tasks as necessary.
Creates financial reporting for the Director of Business Operations
Will report to the Director of Business Operations
---
Qualifications
Associate's or Bachelor's degree, preferably in Accounting or Finance.
2+ years of Accounting or Finance classes.
Proficiency in Microsoft Excel.
Experience in ADP Workforce or equivalent payroll software.
Proficiency in accounting software.
Ability to listen, communicate (written and verbal), excellent grammar, spelling and proof reading skills and follow-up effectively with all staffing levels and clients/customers.
Ability to multi-task, prioritize and work efficiently.
Ability to work within a fast-paced environment.
Ability to have some flexibility with work schedule, as required.
Excellent technical and analytical skills.
Excellent spoken and verbal communicative skills.
---
What's Next
If you are eager to explore new challenges while building your career and earning great rewards, send your cover letter (describing why you are a great fit for this position) and resume to resumes@aislabs.com. All qualified inquiries will receive a confidential response.
---
Interested in applying to be a Bookkeeper / Accounting Clerk? Apply Now!