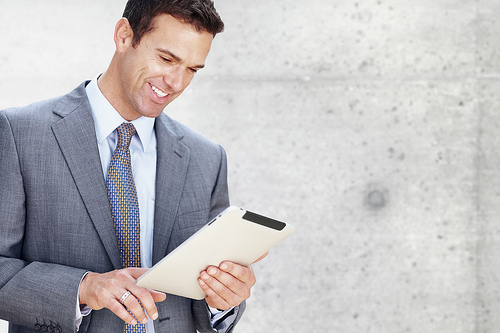 Work Life Balance

We believe work should fit in with your life, not take it over. Balance is key. This is why AIS offers flexibility to all of our employees.

Professional Growth

IT is constantly evolving and staying up to date is important. We encourage our employees to seek out continued education, and certificate advancement, and we will pay to help you achieve these goals.

Fun

Ask anyone who visits our office at AIS, and they will tell you we like to have a good time. From company outings at the Autobahn Country Club to daily nerf gun cubicle wars, we encourage comradery.
Account Executive
All Information Services (aka: AIS Labs) is a fast growing, dynamic and excellent full-service 10+ year old IT Solutions Provider. We provide hardware and software support services for clients ranging from SMB to Municipalities. Our focus is to function as our clients IT Experts and provide solutions from consultation to technology strategy to full management, administration and support of their system platforms including their network, workstations, servers, and business applications.
We form close relationships with our clients and work hard to exceed their expectations.
Our target market is comprised of greater Chicagoland area companies with 5 to 500 users. Our clients include companies in Hospitality services, legal, accounting, technology, healthcare, travel, government municipalities and many other industries. We strongly encourage and support all of our employees, including providing educational opportunity, and operate under a primary directive. . . "Be all you can be, and let us know what we can do to help."
---
Responsibilities
Our Account Executives are the core of our success. They find leads, schedule appointments, cold call, network with contacts, and manage their client accounts. We have a powerful team, and you can feel confident in selling the services we provide. Primary responsibilities include:
Perform appropriate prospecting and screening activities to identify qualified prospects for new business development.
Use the consultative sales strategy to effectively overcome client objections and maximize sales activity within assigned territory.
Establish and maintain good public relations and networking within the community to develop new business.
Collaborate with appropriate internal resources to develop comprehensive sales presentation materials tailored to the account.
Make formal sales presentations and follow-up calls to prospective new business accounts.
Collaborate with internal service staff to ensure that accounts sold are consistent with service resources and candidate pool.
Maintain written documentation of sales activities in order to facilitate appropriate reporting.
---
What Are You Selling?
AIS is a full service Information Technology company. Our sales can sell any of our services and/or hardware. We encourage collaboration with our service team to assist in closing deals.
IT specific services we offer include:
Managed Services
Cloud Solutions (SaaS/IaaS)
Disaster Recovery Solutions
Security Solutions (Logical/Physical)
IT Staff Augmentation
Local/Remote Data Backup Solutions
Hardware Sales
---
Candidate Requirements
We love our sales team, and appreciate the value they bring to the table. We look for sales professionals with prior experience, and a proven track record. Specific requirement include:
At least 1 year in an outside sales capacity
Successful track record of sales
Strong presentation and persuasion skills
Effective rapport-building and relationship management skills
Ability to take initiative and manage time effectively
A prior background in selling IT services preferred
Bachelor's degree preferred
---
What's Next
If you are eager to explore new challenges while building your career and earning great rewards, send your cover letter (describing why you are a great fit for this position) and resume to resumes@aislabs.com. All qualified inquiries will receive a confidential response.
---
Interested in applying to be an AIS Sales Executive? Apply Now!