Technical Account Manager
Technical Account Manager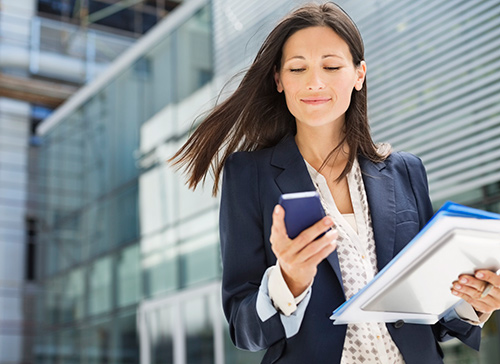 Work Life Balance

We believe work should fit in with your life, not take it over. Balance is key. This is why AIS offers flexibility to all of our employees.

Professional Growth

IT is constantly evolving and staying up to date is important. We encourage our employees to seek out continued education, and certificate advancement, and we will pay to help you achieve these goals.

Fun

Ask anyone who visits our office at AIS, and they will tell you we like to have a good time. From company outings at the Autobahn Country Club to daily nerf gun cubicle wars, we encourage comradery.
Technical Account Manager
All Information Services, Inc. (AIS) is a full-service technology solutions firm based in Chicagoland that provides both technology sales, service and consulting. Genuine, understanding and experienced, our technicians, engineers and consultants are real, neighborly people who will work with you one-on-one, locally, to maintain your systems.
Real People, True Partners.
AIS has assisted more than 1,000 clients across Chicagoland, including state and local government, business, non-profit organizations, school districts, residential customers, and more. We are committed to building long-term relationships with our customers and serving as a grounded partner you can trust. This is evidenced by the fact that we still provide service to our very first client, for more than 11 years running! We are less concerned about "making a sale" and more concerned about figuring out how we can strengthen your business, allowing you to stay focused on your daily tasks. From the day we install a new piece of equipment or fix one that isn't working, we will be a watchful steward of your technology applications.
---
Responsibilities
Provide business and technical IT service and solution knowledge in support of post sales activities in order to ensure customer satisfaction to a portfolio of clients
Partner with Account Sales Development teams to build relationships with decision makers, business contacts, and influencers. Be responsible for the new Client Onboarding Process to ensure proper documentation of the clients' business and technical setup
Address client IT service and solution related questions and technical challenges on an ongoing basis
Educate clients on how existing and new IT service and solution features and functionality work, and how it can contribute to their organizational growth
Monitor accounts to ensure Client Success and Company Profitability
Coordinate and conduct Client Quarterly Business Reviews and Client Trainings with Executive Stakeholders
Undertake discovery and education activities to identify opportunities for IT service and solution usage across client organizational functions and processes
Act as the middle-man or woman to the Service Department so as to ensure client escalations are resolved in due time
Function as a frontline technical resource for "best practice" and informal client questions
Available for client inquiries after-hours and weekends when needed
---
Qualifications
2+ years' experience in a technical account management role or equivalent
Must be customer-service oriented and believe in teamwork, collaboration, adaptability & Initiative
Successfully managed client engagements to completion and client satisfaction
Ability to match client's business requirements with IT service and solution capabilities
Competitive & competitively aware. Proficient at explaining strengths & vulnerabilities
Ability to conduct remote trainings via Webex, Gotomeeting, etc
Strong ability to organize work schedule and time to ensure deadlines are always met
Ability to multi-task, prioritize and work efficiently
Demonstrable success in thinking strategically and executing tactically while providing consistent and high levels of customer satisfaction and retention in a fast-paced environment
Ability to make right decisions quickly, based on strong analytical reasoning and problem-solving skills
Exceptional verbal and written organizational, presentation, and communication skills
---
What's Next
If you are eager to explore new challenges while building your career and earning great rewards, send your cover letter (describing why you are a great fit for this position) and resume to resumes@aislabs.com. All qualified inquiries will receive a confidential response.
---
Interested in applying to be a Technical Account Manager? Apply Now!