Assistant Account Manager 2018
Assistant Account Manager 2018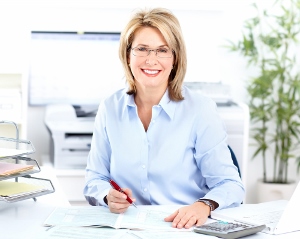 Work Life Balance

We believe work should fit in with your life, not take it over. Balance is key. This is why AIS offers flexibility to all of our employees.

Professional Growth

IT is constantly evolving and staying up to date is important. We encourage our employees to seek out continued education, and certificate advancement, and we will pay to help you achieve these goals.

Fun

Ask anyone who visits our office at AIS, and they will tell you we like to have a good time. From company outings at the Autobahn Country Club to daily nerf gun cubicle wars, we encourage comradery.
Assistant Account Manager
All Information Services, Inc. (AIS) is a full-service technology solutions firm based in Chicagoland that provides both technology sales, service and consulting. Genuine, understanding and experienced, our technicians, engineers and consultants are real, neighborly people who will work with you one-on-one, locally, to maintain your systems.
Real People, True Partners.
AIS has assisted more than 1,000 clients across Chicagoland, including state and local government, business, non-profit organizations, school districts, residential customers, and more. We are committed to building long-term relationships with our customers and serving as a grounded partner you can trust. This is evidenced by the fact that we still provide service to our very first client, for more than 11 years running! We are less concerned about "making a sale" and more concerned about figuring out how we can strengthen your business, allowing you to stay focused on your daily tasks. From the day we install a new piece of equipment or fix one that isn't working, we will be a watchful steward of your technology applications.
---
Responsibilities
CLIENT FACING
Serve as a primary point-of-contact for clients that do not qualify to have an assigned account manager. This includes being the escalation point for all issues
Create opportunities and deliver quick quotes as needed
Proactively identify opportunities with clients, while creating awareness of all AIS offerings
Manage follow-ups for assigned opportunities, quick quotes, orders and necessary service requests
Handle client communication for billing issues escalated from the billing department
Assist marketing with routine communication of key marketing strategies as needed
Maintain a pulse of the clients to properly set and manage client expectations to ensure overall client satisfaction in all areas
Build long-term relationships with key client contacts
ADMINISTRATIVE
Monitor dashboards to fix errors or provide awareness as needed
Create awareness to proper parties for tickets violating SLAs or repeat issues
Overall status communication for all non-project orders
Misc. data entry errors
Ticket violation awareness to team leads
Opportunity update awareness
Monitor and lead the renewal of all licenses, software, contracts, subscriptions and support/warranties in a timely manner
Prepare quarterly business reviews for account managers to present to clients
Work collaboratively with others to fill gaps in client documentation
Proactively maintain a pulse of potential issues with clients and intercept as needed to ensure satisfaction and proper expectations
Ensure profitability guidelines are met
Escalate issues to the assigned executive that are outside the control of the Assistant Account Manager position that causes missed profitability
Maintain the organization of all client contracts for signature, storage, template creation and versioning
Assist in the onboarding process of new clients
Manage proper delivery of recurring reports to clients, while creating awareness of potentials issues to proper resource
---
Qualifications
Well-developed interpersonal and communication skills. Ability to connect with clients
Possess strong verbal and written skills with excellent phone etiquette and an outstanding work ethic
Highly self-motivated, personable, assertive, energetic and creative
A team player with a high level of trustworthiness and dependability
Strong planning and organizational skills
Computer literacy, specifically with Microsoft Office Suite
Experience in a ticketing system a plus
Able to adapt to an ever changing, fast growing company
Able to quickly find the correlations between a client's business needs and specific company products and services.
Ability to multi-task, prioritize and manage time effectively.
---
What's Next
If you are eager to explore new challenges while building your career and earning great rewards, send your cover letter (describing why you are a great fit for this position) and resume to adresumes@aislabs.com. All qualified inquiries will receive a confidential response.
---
Interested in applying to be a Bookkeeper / Accounting Clerk? Apply Now!